Treadmill X21
Double-fold features with exceptional quality.
Installation Free | NFC interaction | Infinitely variable speed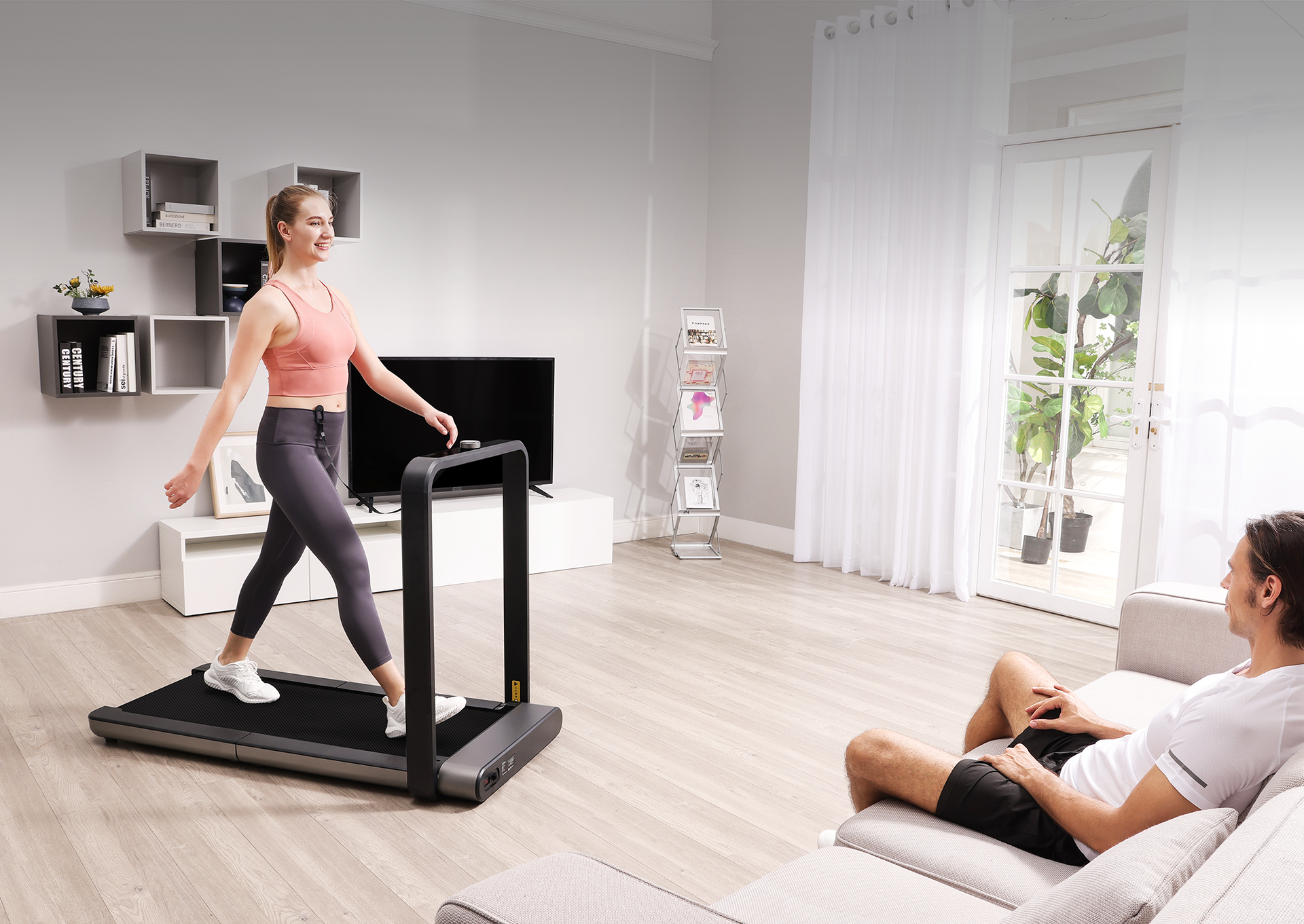 Innovative folding technology
Digital display panel
Multi-gear infinitely variable speed
NFC Pairing
Multiple dampers
Each step toward a more intelligent future results in improved health.
USCT's research and development team, which has 82 unique innovations, creates an original and exceptional at-home sports experience.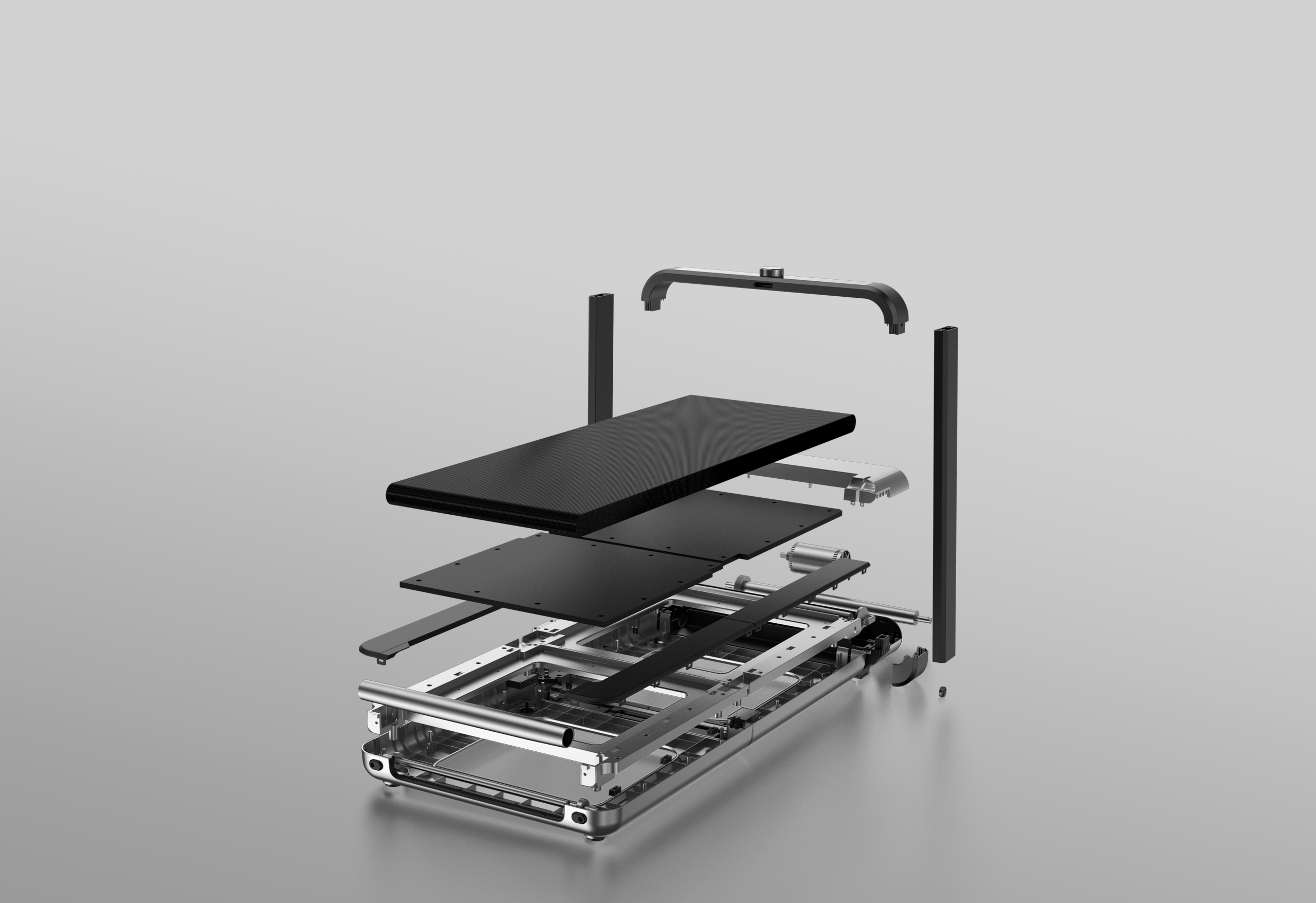 Globally, the family fitness trend has swept over more than 50 countries and areas.
By adopting a more scientific approach to home sports, we want to improve the WalkingPad experience for global users.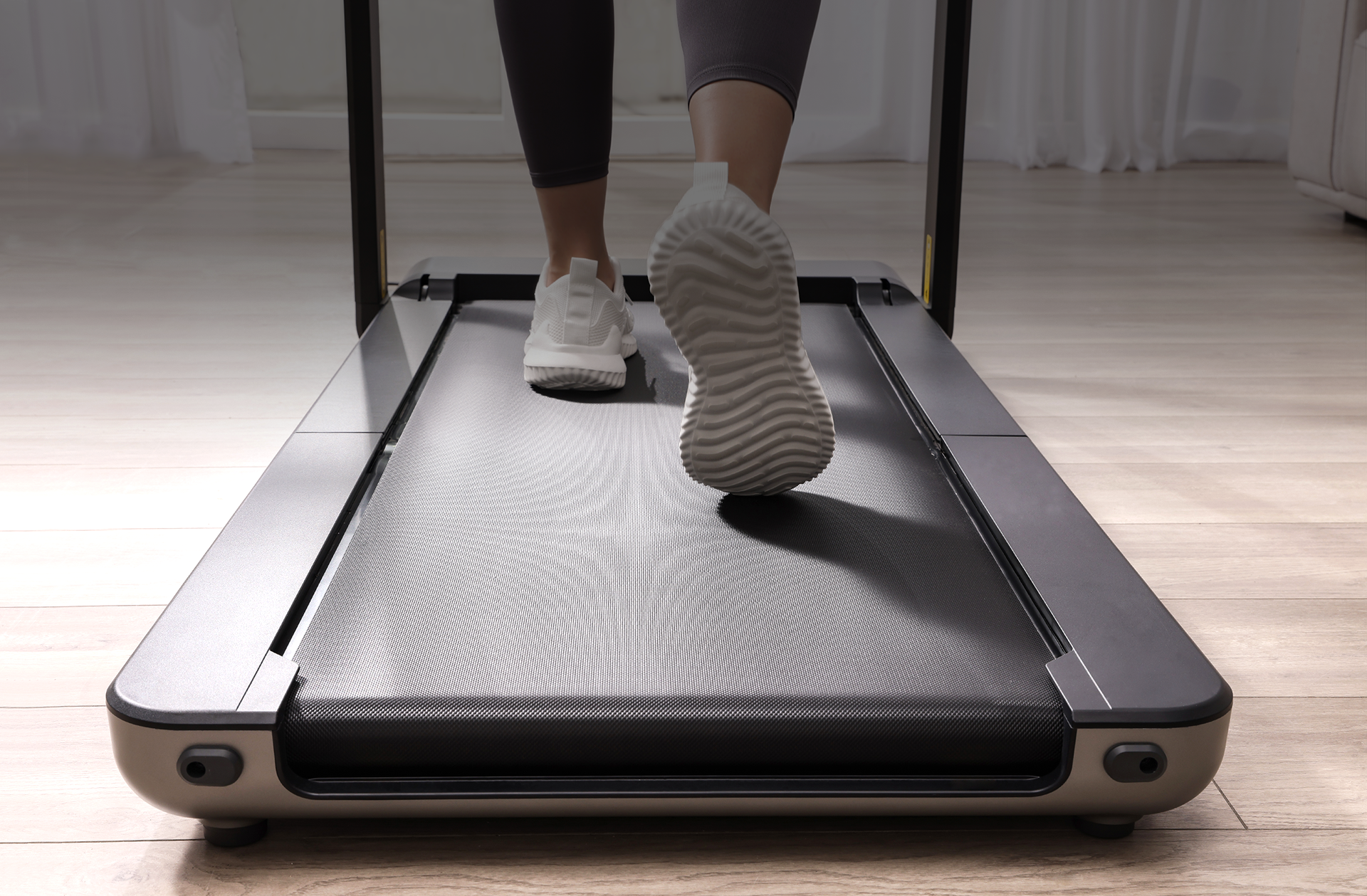 A simple way of living, a novel storage experience.
The WalkingPad's double-fold design takes up less than 0.16m2 of space and can be stored through two simple steps.
Patent No. of the folding design:: 201721078839.2; Type of patent: Chinese patent for utility model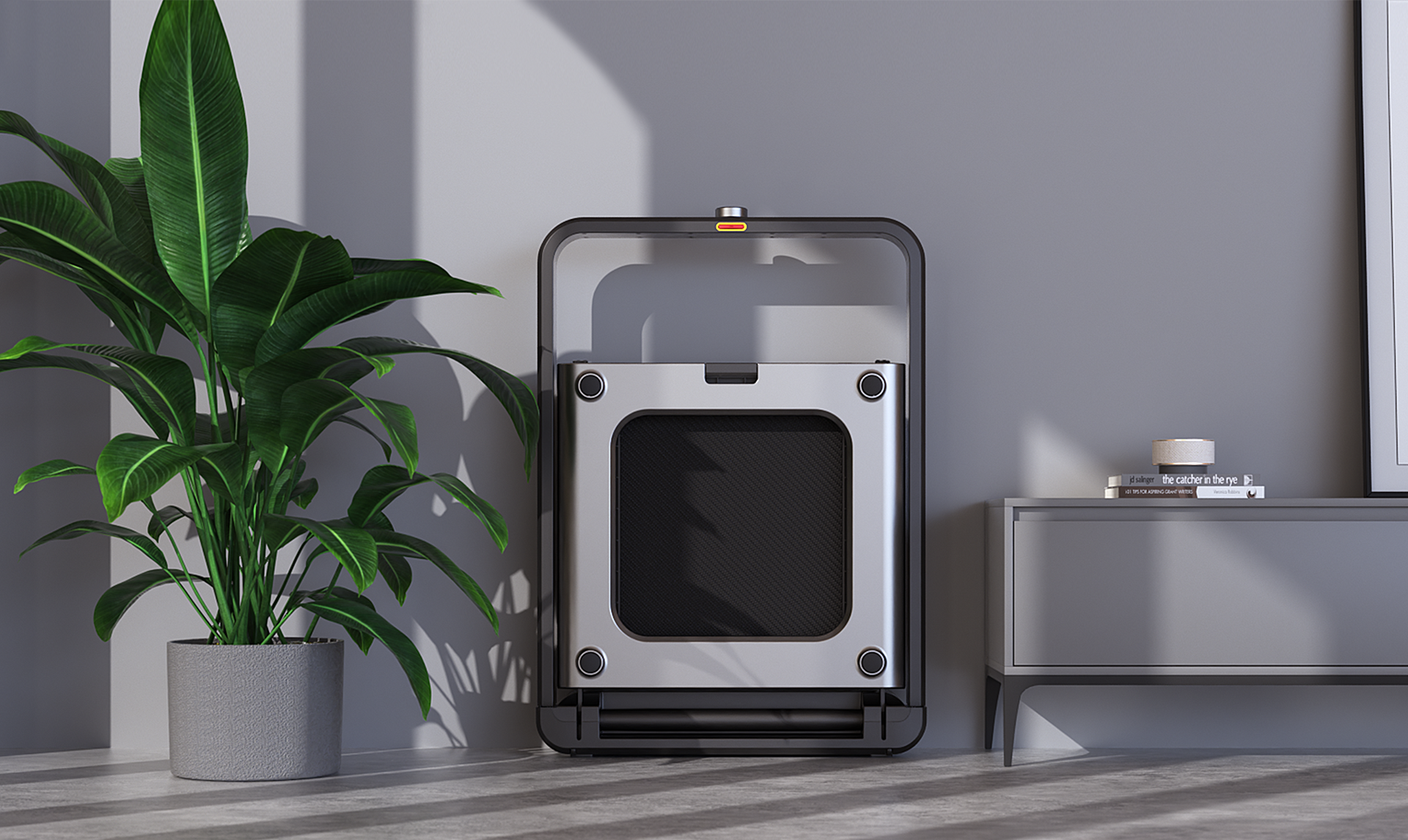 With the innovative folding technique, the compact machine can be folded twice.
X21 has achieved a 90° folding in addition to the previous 180° folding. Its svelte form emphasizes the unique technologies.
Patent No. of the folding design:: 201721078839.2; Type of patent: Chinese patent for utility model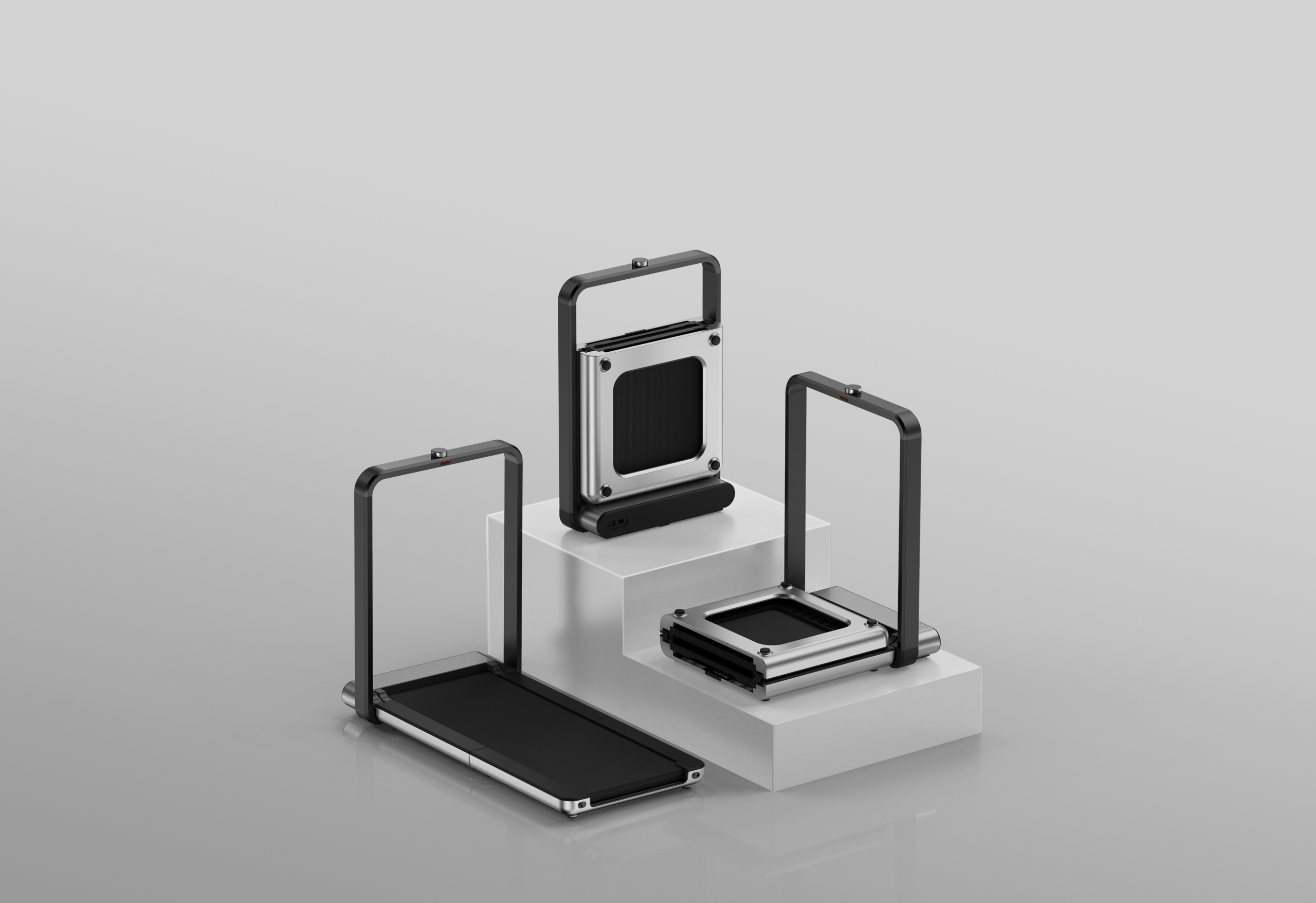 Take advantage of handy operation and variable speed regulation.
With a range of speeds ranging from 0.5 to 12 km/h, you can adjust your running speed in real time based on your running status.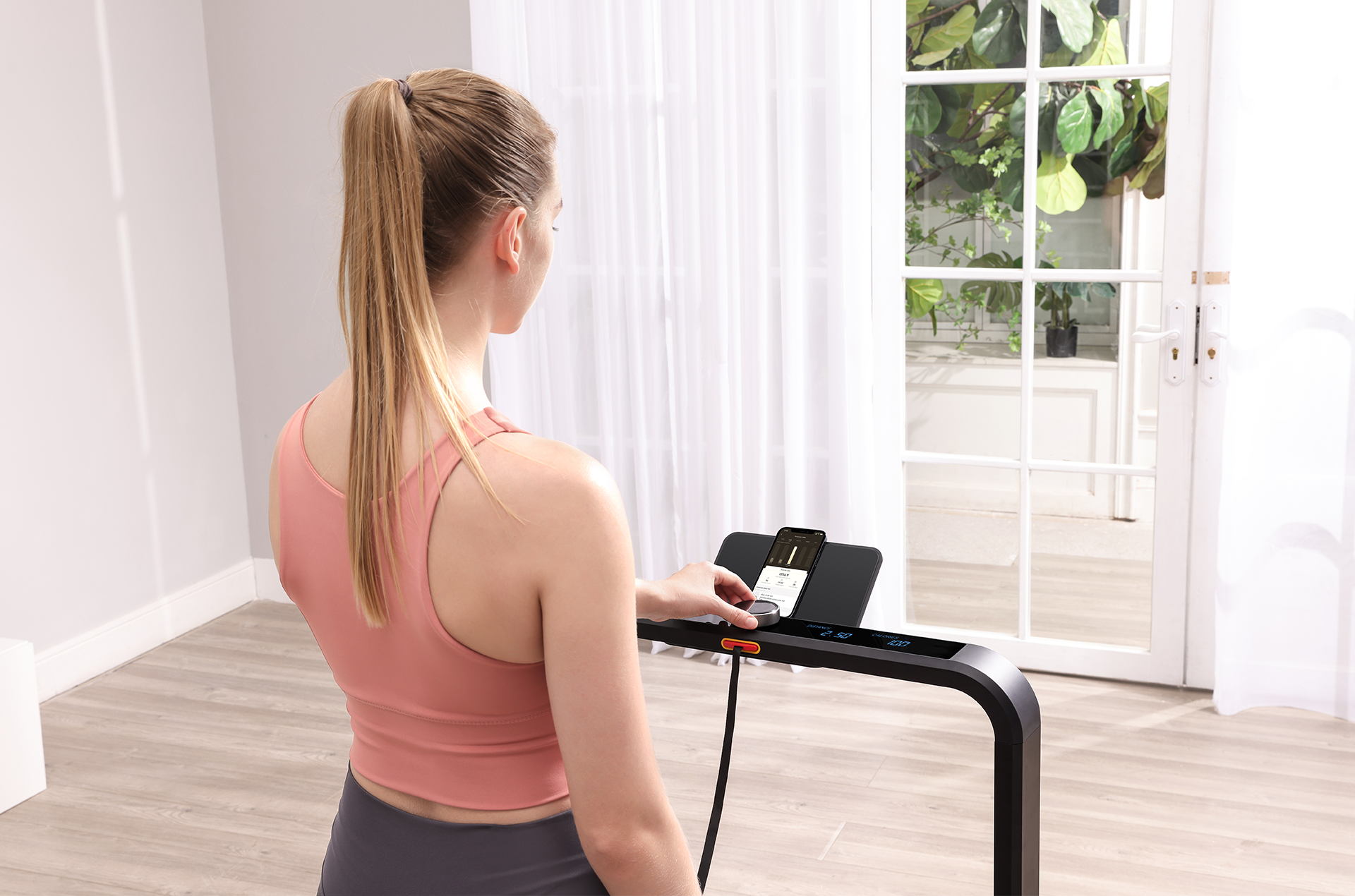 NFC connection provides an excellent experience.
NFC-enabled smart sensors make network distribution simple. You'll have direct access to the interface, and data will be updated and shown in real time on your mobile phone and WalkingPad.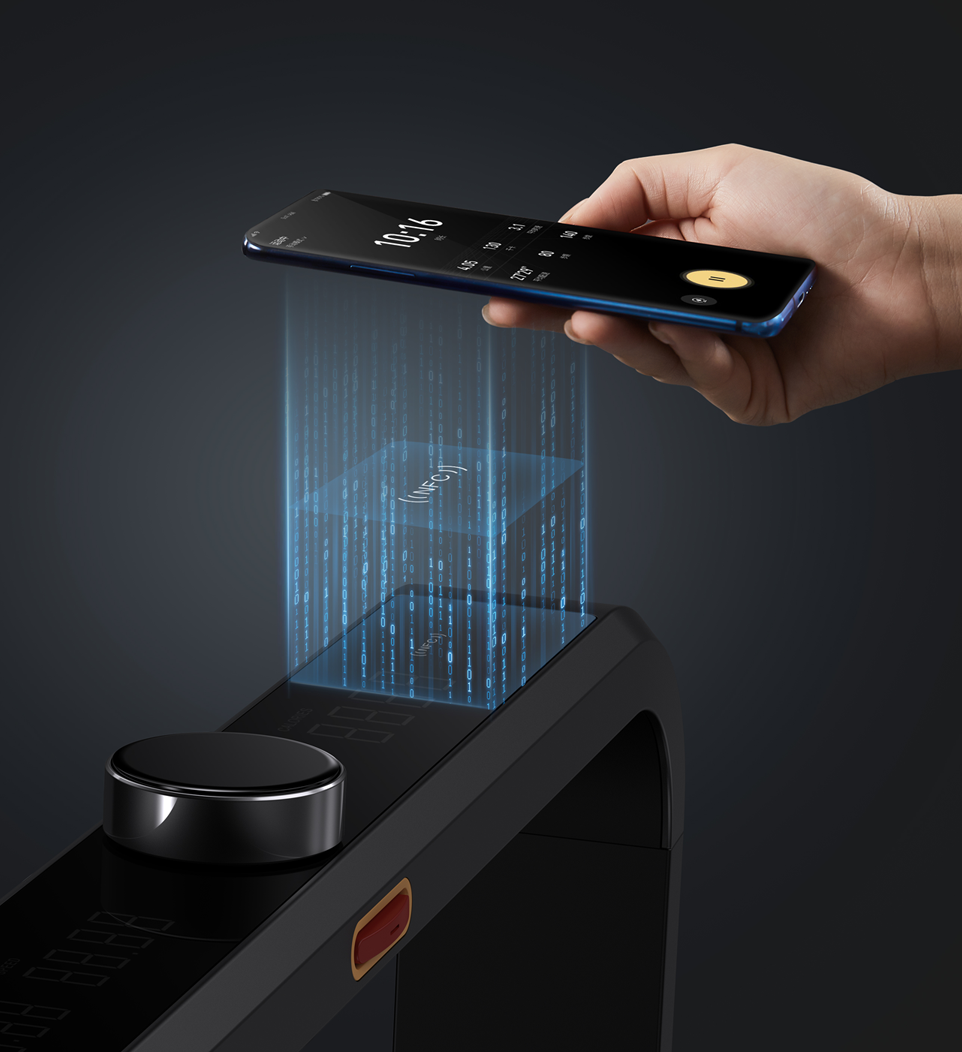 Industrial aesthetic design with a hidden LED digital display
The X21 is equipped with an integrated panel display. At rest, you can simply admire the machine's lovely surface; but, once powered up, you may observe the data shown on the LED digital display.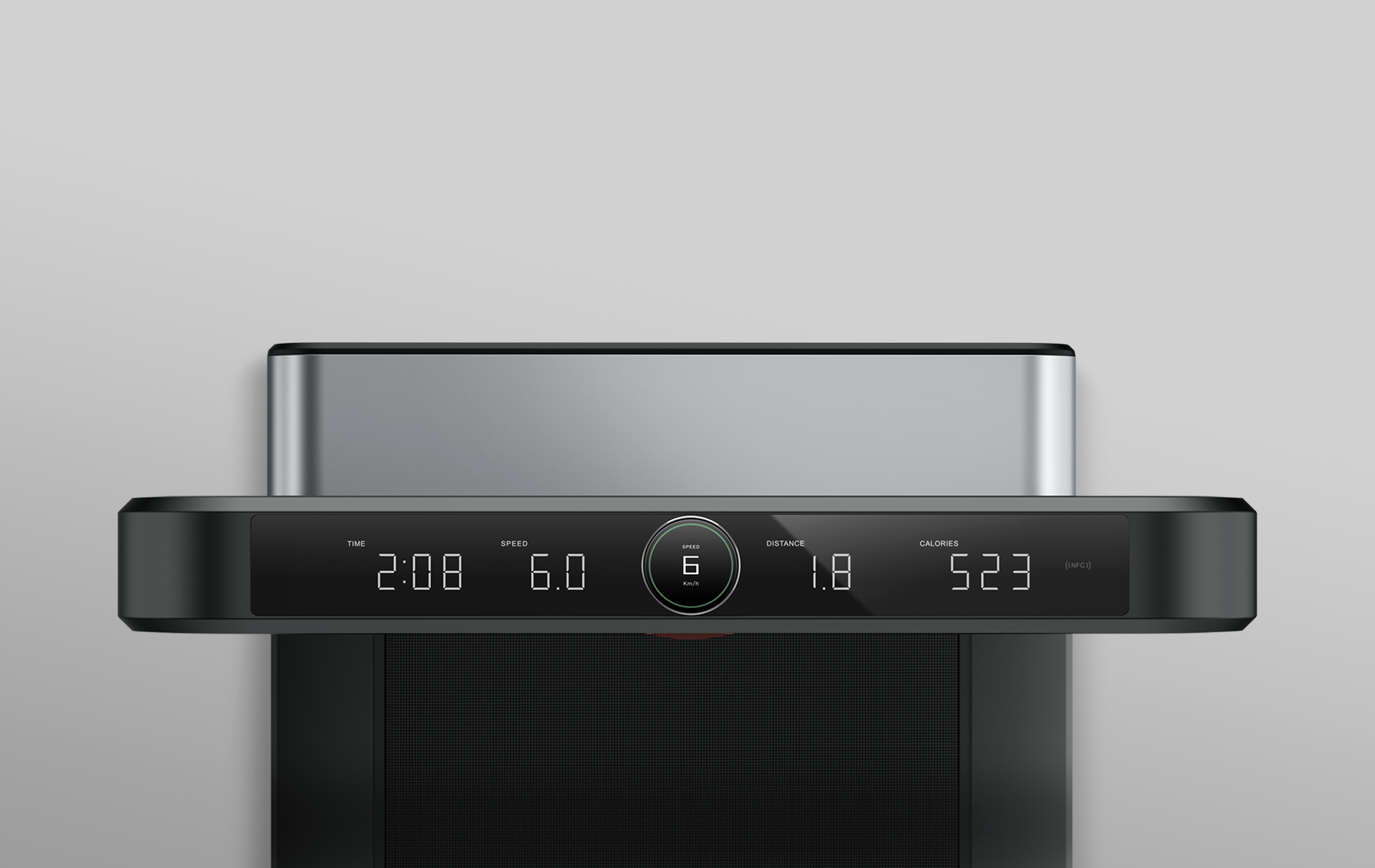 Running at home without anxiety
Exclusive app that tracks your data intelligently
The KS Fit App records and tracks your fitness statistics while also controlling your X21's modes, start, stop, acceleration, and deceleration, among other functions.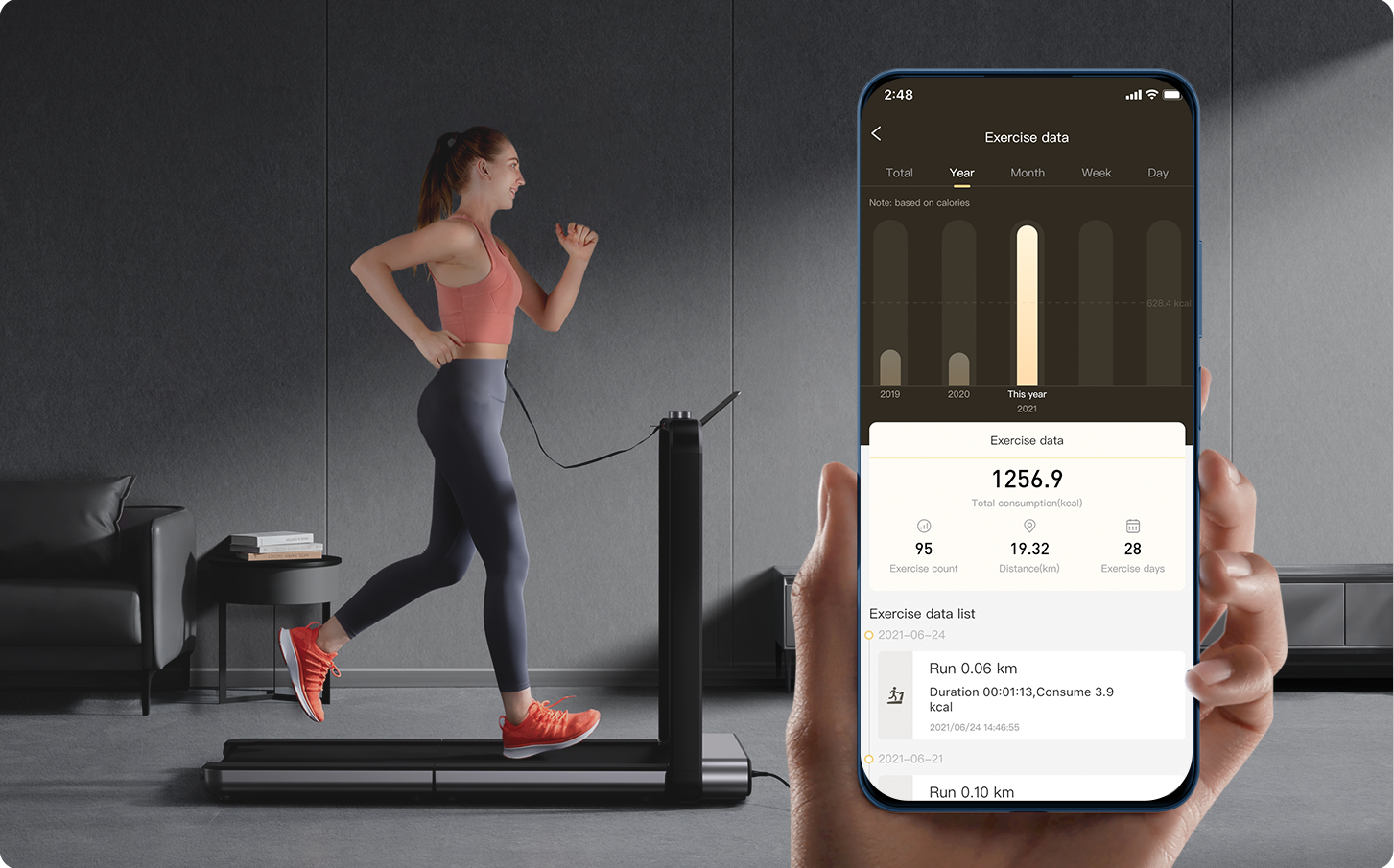 Superior looks, exceptional intellect
X21's all-aluminum alloy frame and black coated body give it a beautiful and sturdy appearance. Stability and durability are enhanced by the balance of design aesthetics and power sense.
38kg

Net weight

110kg

loading capacity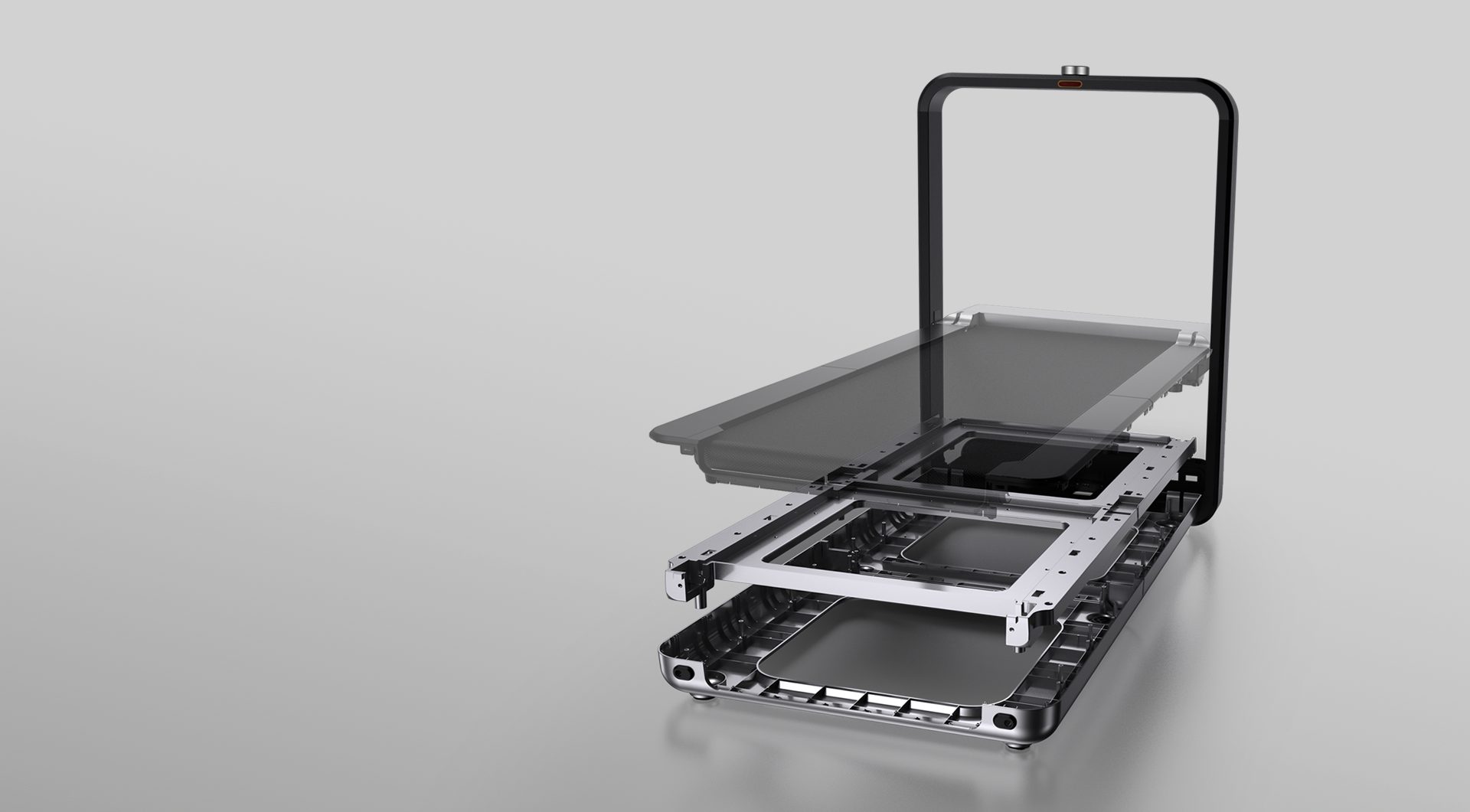 X21 provides a carefully prepared runway in the comfort of your own home.
The four-layer professional track simulates real running and improves the comfort and safety of sports.
460×1210mm
Generous running surface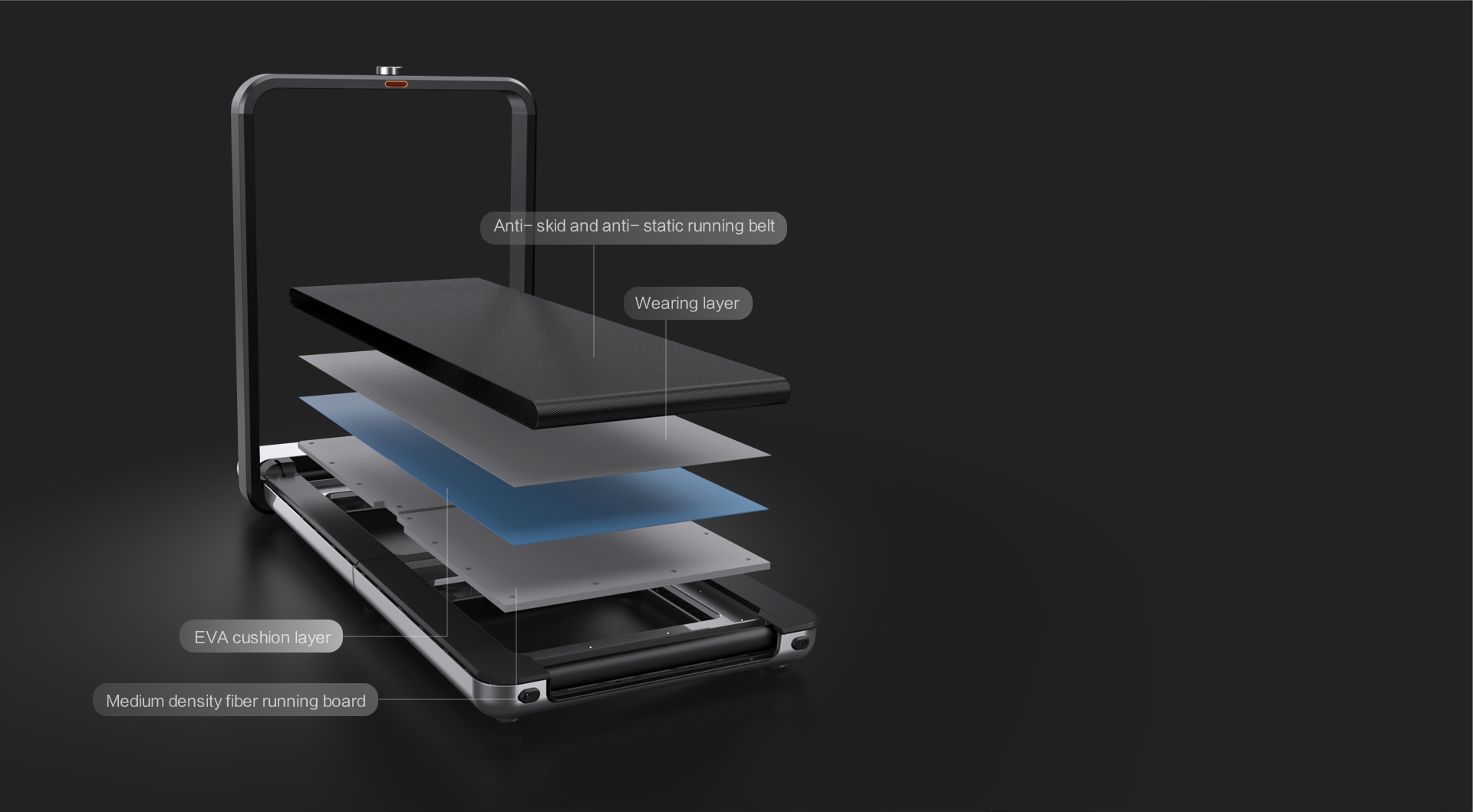 Running upstairs as the rest of the family sleeps peacefully downstairs.
The efficient brushless motor maintains a constant power output and generates just 75dB of noise at maximum speed under no-load conditions, allowing you to operate at full speed without disturbing downstairs neighbors.
1HP

Strong horsepower

75dB

Full speed under the no-load condition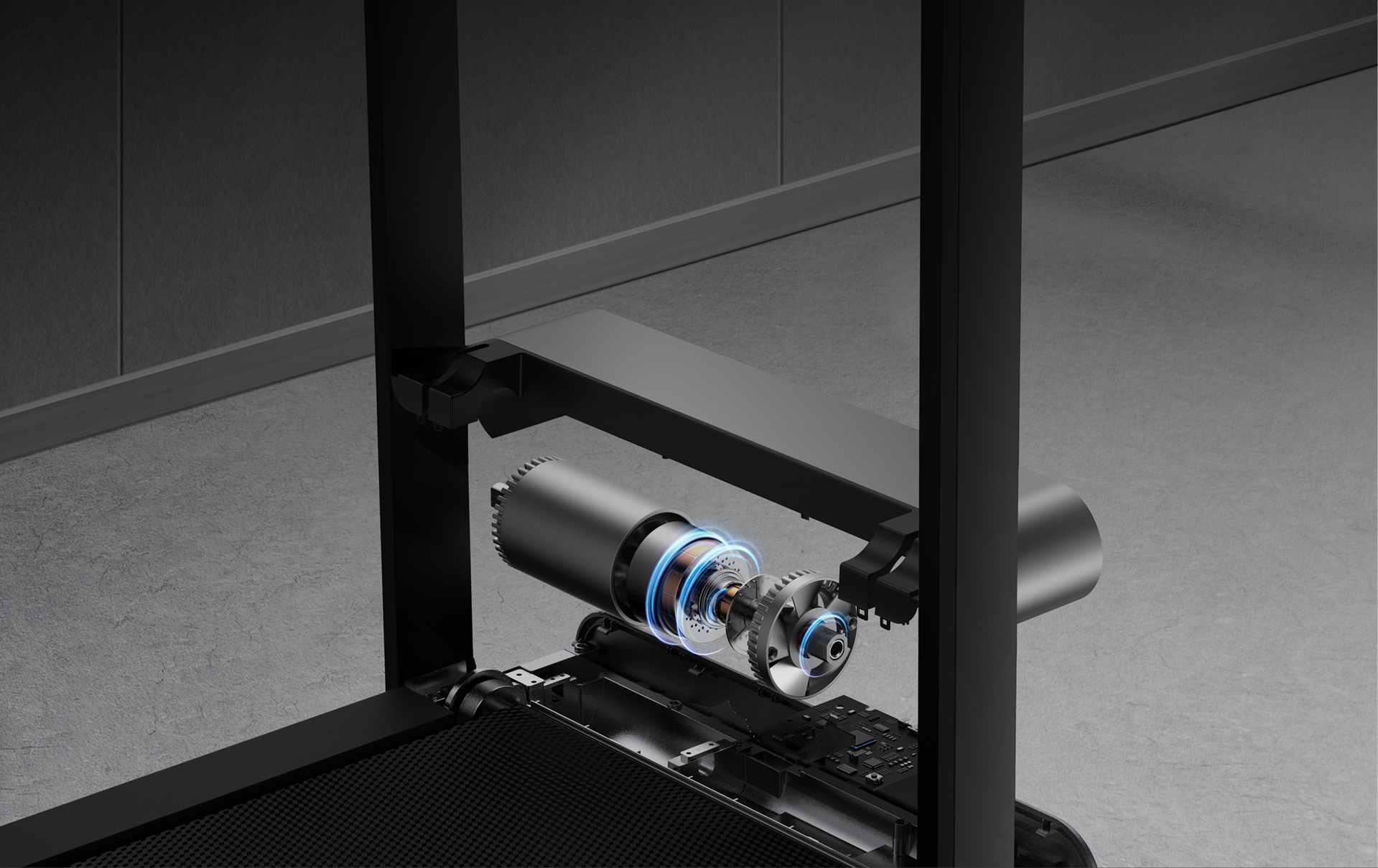 Without the requirement for installation, X21 may be utilized immediately to experience the ideal urban workout lifestyle.
The all-in-one design enables you to begin your running plan immediately upon opening the package.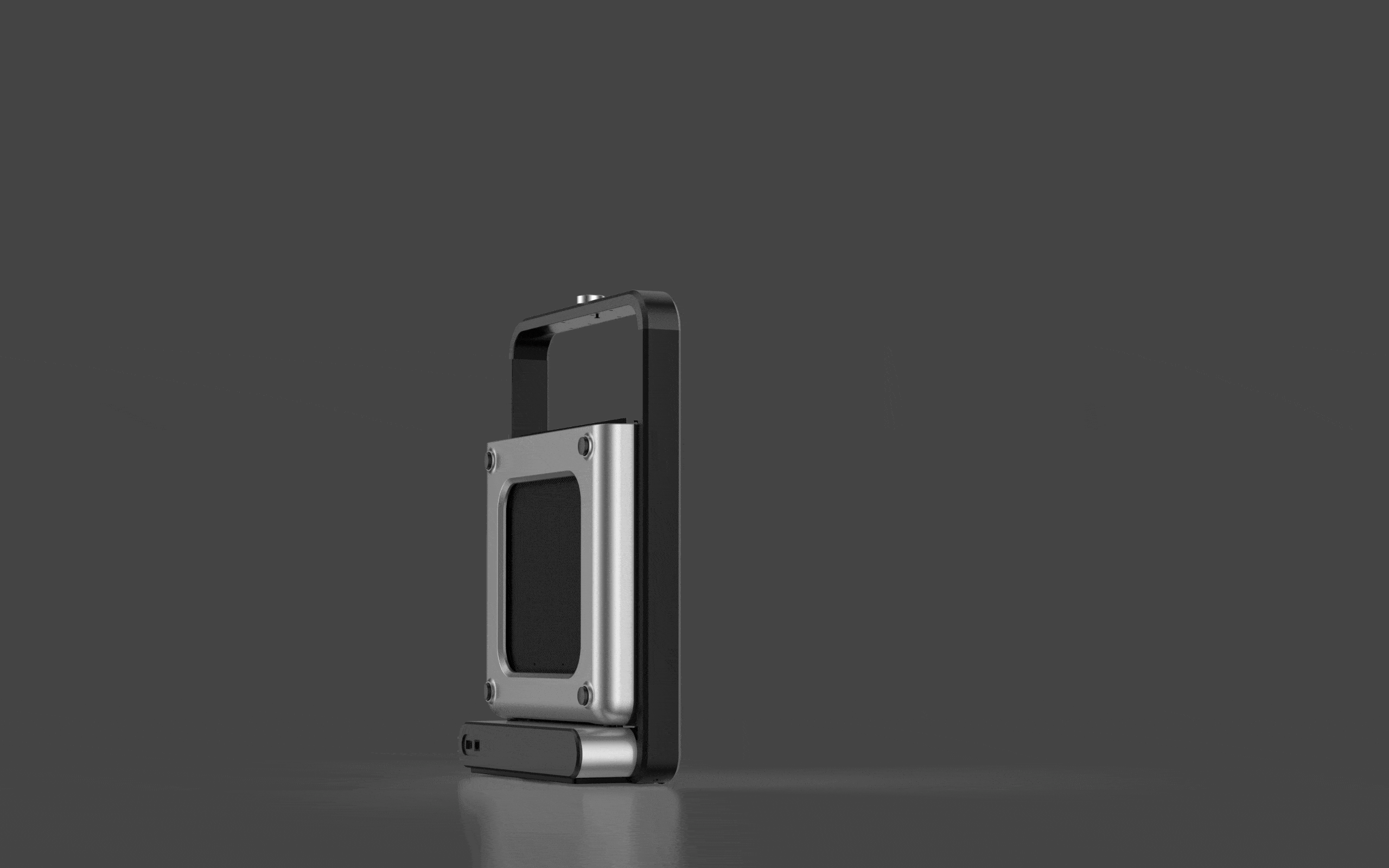 More innovative design, more attention to detail.

High-strength wear-resistant rollers

Made of abrasion-resistant polypropylene

Detachable phone holder

Easily secured in position, unafraid of bumping

One-key switch

Red colour with bold design
Product Parameter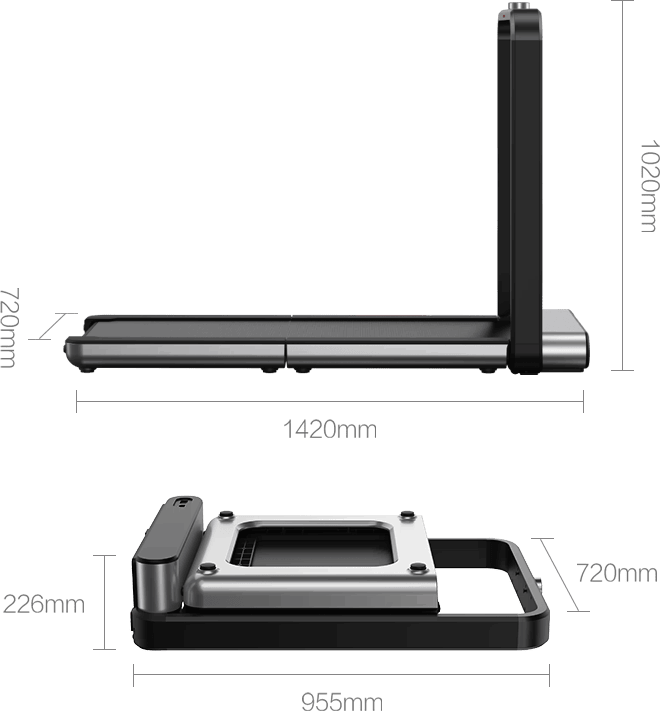 Product nameKing Smith WalkingPad Treadmill
Product modelX21
ColorSpace gray
Nominal voltage220V~
Frequency50- 60Hz
Pump driving motorBrushless
Rated power918W
Range of speed0.5-12km/h
Panel materialAcrylic
Body materialABS + aluminium alloy
Panel connectionOLED screen
Other functionsUser-defined speed limit, overload protection, Auto standby,child lock function
Maximum loading capacity110kg
Tread height96mm
Running area460*1210 (mm)
Unfold size1420*720*1020 (mm)
Folded size710*95
Awards for the best in design
Award-winning WalkingPads have been recognized for their original design, aesthetic factors, fine product details, cutting-edge manufacture, and innovative folding technology, as well as their intelligent, user-friendly operation.