Brand: Xiaomi
Version: Formaldehyde Removing
Product Shape: 360-Degree Barrel Filter
Filter Material: PET
Item Height: 293mm
Item Diameter: 200mm
Recommended area: 28.4 Square Meters-48.7 Square Meters (12 minutes completely purified once)
Main Features:
• Original Xiaomi mi air purifier filter is specially designed to remove formaldehyde, PM2.5, peculiar smell, etc.
•   
High efficiency 3 layers filter
   : Primary filter net, H11 high-efficiency filter net, activated carbon filter
•   
The filtering coverage area: 
   33 square meters
• The filter can remove 99.99 percent of PM2.5 particles, bacteria, heavy metal, organic matter, etc.
• Recommend replacing cycle: 3 – 6 months
• Easy and fast to install
Note: it's suitable for Original Xiaomi OLED Display Smart Air Purifier 2S / Xiaomi Mi Air Purifier / Xiaomi Mi Air Purifier 2 / Xiaomi Mi Air Purifier Pro
Items Includes:
– Regular Version / Blue
– except formaldehyde version / Green
– Antibacterial version / Purple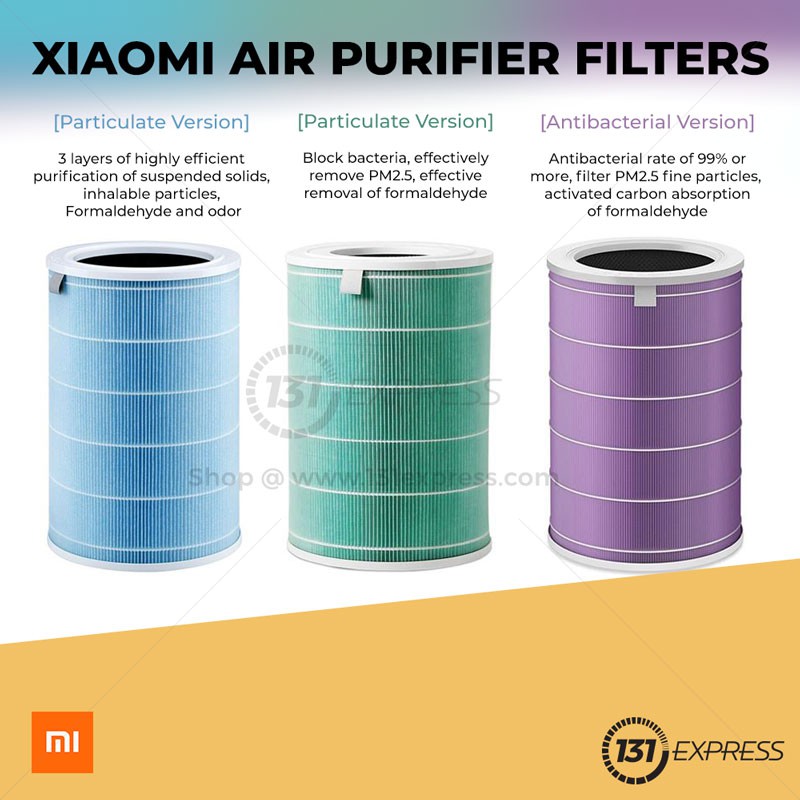 The replacement of the spare parts on time will help your Air Purifier maintain the good cleaning performance.
[Each set of spare parts is recommended to use for six months, and then replace the new part spare.]
                   Detailed parameters